CBI publishes list of demands as country prepares to leave EU; U.K. vow to curb migration may leave many firms disappointed.
By John Ainger
Bloomberg
December 20, 2016

U.K. companies submitted their Brexit wish list to Prime Minister Theresa May, with easy access to European Union labor and markets the key demands for many sectors.

Airlines want the government to prioritize the "smooth transport" of holidaymakers, workers and goods, while creative industries seek details on the future of intellectual property and data flows, a Confederation of British Industry survey published Wednesday found.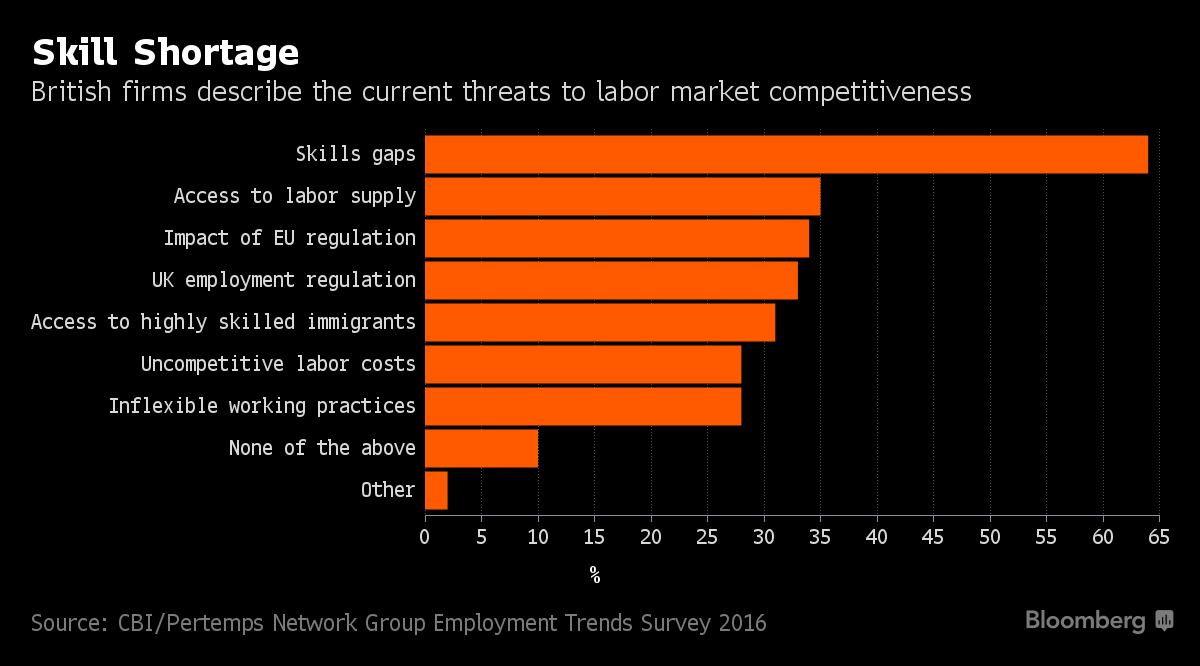 The CBI said a "whole economy approach" that leaves no industry behind is needed if Brexit is to be a success. With skills gaps cited as the biggest threat to labor-market competitiveness, maintaining the supply of foreign workers is a high priority for sectors including services, which accounts for about 80 percent of total jobs and output in the British economy.
The breadth of demands could prove difficult to reconcile for May, whose government has put capping immigration at the forefront of its negotiating position. That may mean Britain sacrificing its membership of the European Economic Area and resorting to less favorable trade ties with the remaining 27 EU members.
Responding to the CBI report, the government said it wants a "smooth and orderly exit that works for all sectors" and had been "engaging intensively" with businesses. May told lawmakers on Tuesday that the Brexit department had spoken with 130 companies. For the CBI, a barrier-free relationship is a must.
"From aviation and chemicals to life sciences and agriculture, firms of all sizes will want to understand how easy it will be for them to trade in the future with the EU, which remains the biggest market for British businesses," said Carolyn Fairbairn, director-general of the business lobby group. "They need to know what rules they will be working by and how they can still secure access to skilled workers and labor, where shortages already exist."

Labor Shortages
Almost half of employers expect to have a shortage of suitable candidates to fill permanent job vacancies in 2017, according to a separate report by the Recruitment and Employment Confederation, with engineering and technical sectors most likely to be hit.
Meanwhile, the Institute of Economic Affairs, a think tank advocating free-market policies, urged the government not to make it harder for companies to access skilled labor. It also called the U.K.'s focus on boosting manufacturing a "fetishisation" that would not lift productivity.
Business may take some comfort from the fact that the government has not
ruled
out transitional arrangements being put in place to cushion the impact of leaving the EU. CBI members have indicated that they would like as long as 12 months to adjust to any new trading relationship, Fairbairn
said
earlier this month.
Article Link To Bloomberg: