By Justin Villamil
Bloomberg
July 19, 2017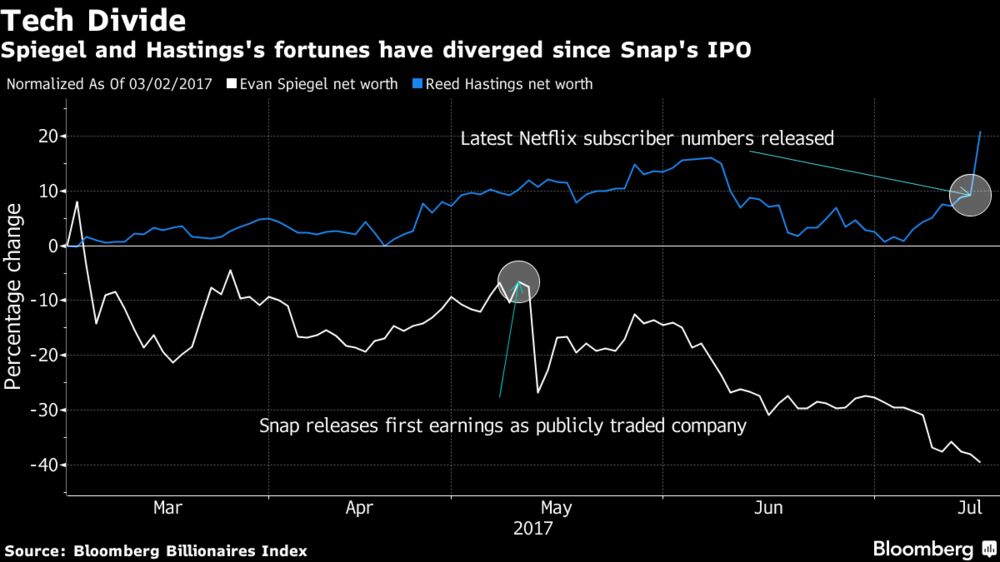 Netflix Inc
. shares hit an all-time high Tuesday and pushed the net worth of founder Reed Hastings to $2.7 billion, according to the
Bloomberg Billionaires Index
. The shares were buoyed by strong
subscriber numbers
helping investors to shrug off the company's small profits.
Snap Inc
. shares dropped to an all-time low on the same day as investors reacted to
negative projections
from analysts. The falling stock has wiped out $4.3 billion from the combined net worth of co-founders Evan Spiegel and Bobby Murphy since the company's initial offering in early March.
Article Link To Bloomberg: